SMAP X SMAP Feat. THSK



Finally the airing date released!
it will be released on March 2nd.
10:00 ~ 10:54 PM on Fuji TV


"10 performer both from SMAP and THSK, we'll see the chat between them and a gag collaboration."

kkk..cant hardly wait for that one...
i was kind of hate JE and his warriors(LOL), but after watched SMAP x SMAP, i think i shud change my opinion bout them.. coz it's so effin funny.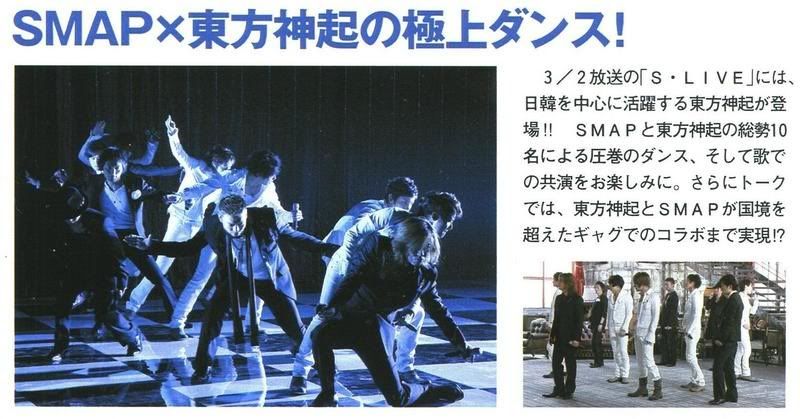 *



26th Single【初回限定生産】「Survivor ~090325 4th Album "The Secret Code" Pre-Release Single~」



アルバムからの先行シングルが初回限定生産でリリース!
現代社会を生き抜くための東方神起からのメッセージソング!

2009.3.11 On Sale



■CD+DVD【初回限定生産】

[Limited Edition]


1,890円(税込)




RZCD-46154/B





-CD-





1. Survivor




2. Take Your Hands




3. Survivor(Less Vocal)




4. Take Your Hands(Less Vocal)





-DVD-




Survivor (Video Clip)




Off Shot Movie





【特典】




ジャケットサイズカード封入(6種からランダムで1種) -

Jacket-sized card included


DVDにOff Shot Movieを収録






■CD【初回限定生産】

[Limited Edition]


1,050円(税込)




RZCD-46155





-CD-





1. Survivor




2. Take Your Hands




3. Survivor REMIX(タイトル未定) -

Title TBA


4. Survivor(Less Vocal)




5. Take Your Hands(Less Vocal)





【特典】




ジャケットサイズカード封入(6種からランダムで1種) -

Jacket-sized card included


12Pブックレット封入 -

12 page booklet



4th Album「The Secret Code」

今、もっとも勢いに乗る5人組ボーカルグループ東方神起!
待望の4thアルバムが、ついに発売決定!!
2008年に獲得した4枚の1位シングルと大ヒット曲「Bolero」ほか、Purple LineのPV初収録など7本PVに、副音声付LIVE映像ダイジェストなど、東方神起の魅力と実力が超満載!



2009.3.25 On Sale

■2CD+DVD【初回限定盤・通常盤】 [Normal + Limited Edition available]
5,040円(税込)
RZCD-46186~7/B

-CD-DISC1-

1. Secret Game
2. FORCE
3. どうして君を好きになってしまったんだろう?
4. Nobody Knows
5. Beautiful you
6. 忘れないで
7. 9095
8. 呪文 -MIROTIC-
9. TAXI
10. Stand Up!
11. Survivor
12. Kiss The Baby Sky
13. Bolero
Secret Tr.
14. 9096

-CD-DISC2-

1. ウィーアー!
2. Take Your Hands -REMIX-(リミックスタイトル未定) - Title TBA
3. Box in the ship
4. 千年恋歌
Bonus Tr.
5. Purple Line

-DVD-


-Video Clip-
・Purple Line
・Beautiful you
・どうして君を好きになってしまったんだろう?
・呪文 -MIROTIC-
・Bolero
・Survivor
・Kiss The Baby Sky
-LIVE-
・3rd LIVE TOUR 2008 ~T~ダイジェスト映像+副音声(メンバーと関根勤さんによるトーク) - Video + audio voice digest (talk by Sekine Tsutomu, members)*arghh*
-Off Shot Movie-
(ジャケット撮影+Kiss The Baby Sky PV撮影) ※初回限定盤のみ - Jacket shooting + Kiss The Baby Sky PV shooting [Limited Edition only]

【初回限定特典】 [Limited Edition bonus]
ジャケットサイズカード封入(6種からランダム1種)- Jacket-sized card included
DVDにOff Shot Movieを収録。


■2CD
RZCD-46188~9
3,500円(税込)

-CD-DISC1-

1. Secret Game
2. FORCE
3. どうして君を好きになってしまったんだろう?
4. Nobody Knows
5. Beautiful you
6. 忘れないで
7. 9095
8. 呪文 -MIROTIC-
9. TAXI
10. Stand Up!
11. Survivor
12. Kiss The Baby Sky
13. Bolero

-CD-DISC2- [Non-stop Mix]

過去のセレクトした楽曲をノンストップにミックス!
-収録予定楽曲-
SHINE / Close to you / ZION / WILD SOUL /
Purple Line / Runaway / LAST ANGEL -TOHOSHINKI ver.- /
Two hearts / Rainy Night / DARKNESS EYES /
Lovin' you / Keyword / NO? / My Girlfriend /
If...!? / DEAD END / CLAP! / Crazy Life /
Ride on / Choosey Lover / TRICK / Maze

【FC限定特典】 [Limited bonus for fanclub members]
ジャケットサイズカード封入(6種からランダムで1種) - Jacket-sized card included
Non-Stop Mix収録楽曲の折込歌詞シート - lyrics sheet insert for Non-Stop Mix songs


■CD
RZCD-46190
2,800円(税込)

-CD-

1. Secret Game
2. FORCE
3. どうして君を好きになってしまったんだろう?
4. Nobody Knows
5. Beautiful you
6. 忘れないで
7. 9095
8. 呪文 -MIROTIC-
9. TAXI
10. Stand Up!
11. Survivor
12. Kiss The Baby Sky
13. Bolero
Bonus Tr.
14. Purple Line
15. どうして君を好きになってしまったんだろう?(アカペラver.) - acapella ver.

【初回限定盤特典】 [Limited Edition]
ジャケットサイズカード封入(6種からランダムで1種) - Jacket-sized card included
ページ増ブックレット封入 - booklet



*

another pics from Bangkok..
ahhhh.....i want moreeee.....
kkkkk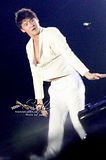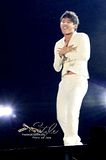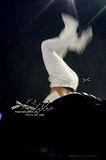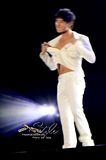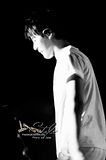 credit : DNBN + + aswatermarked + http://mywickedplace.blogspot.com/