Anyeong...
hisashiburidesu~~
been a while since my last updates..
well, not that long..but i think you already missing me, werent you? *kicks*
thehehe....
so, im gonna post some stories....
on sunday, i went back to support Indonesian Badminton's team at the final round of Indonesia Open..
Just like I said before, i was asked by Yani oni to help her at Taufik Hidayat's fansigning after the game. Not gonna tell you the whole story at Indonesia Open, coz it was too long..XDDD.
Taufik hidayat lost to Malaysian player, yeah he was too strong for him.. you know what, both of them are a good friends... so close that after the game they were joking arround before the the medals.. hahaha....

the right picture is Xing Feng with stupid fans..
i was the one who asked nicely to takae a picture with her, but those groupies came and acted like a bunch of idiots...>.>;
People were chasing Korean or Chinese MALE players, yeah must emphasized, MALE, but i was different. I adore this girl sooo much...>.<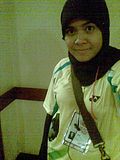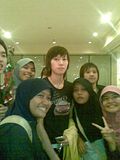 the left one is Taufik Hidayat's daughter, Ata.. so cute..!
and yeah the right one was Korean team's bus before went to airport on the last day... the guy woth 89 shirt is the "famous" Young Dae... XD
i dont like him as a person... lol. i just like his skills..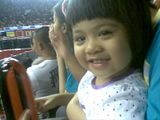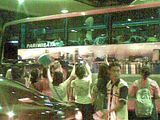 and yeah, when helping the fansigning, i was wearing a gladiator sandals with ofcourse an exposure toes, someone stepped on my toes, and the funny thing was, i smacked his arm so hard reflectly... XDDDD. ooops sorry..XD. but it hurts so bad..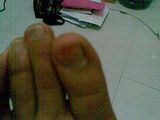 let me introduce you with this,



GARUDA DI DADAKU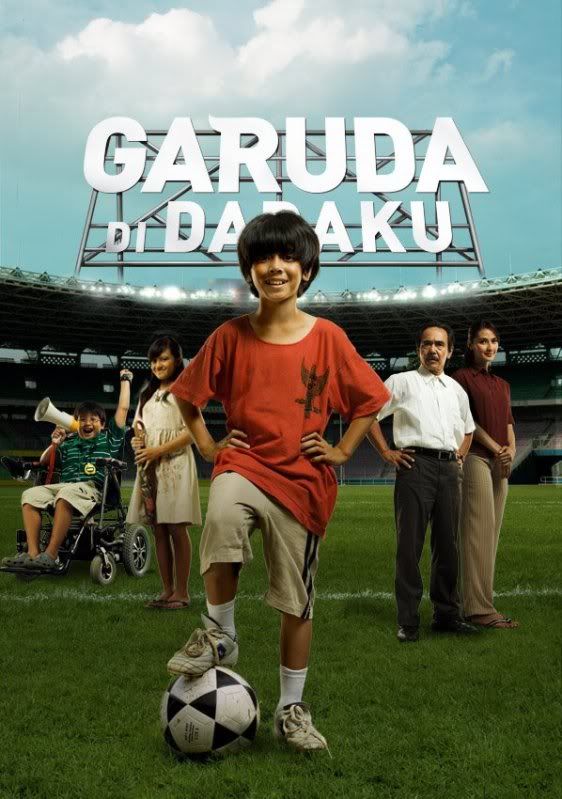 Garuda di dadaku .. Garuda kebanggaanku
Kuyakin hari ini pasti menang
Kobarkan semangatmu .. tunjukkan mobilitasmu
Kuyakin hari ini pasti menang


and yesterday, i watched Garuda di Dadaku at cinema. it was one awesome movie... finally there's an Indonesian movie that worth to watch this year.. lol.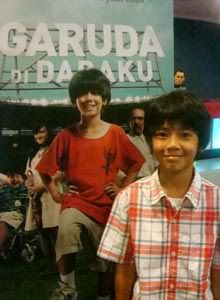 the main character, Bayu



yesterday was so crowded... not only for Garuda di Dadaku, but also Transformer 2. ALtough GDD was already available at cinema from June 18, but because it's a holiday season for students, and yeah, it got a very good review from the viewers, the tickets were still hard to get.
finally after wandering arround for about 4 hours at PIM 2 and PIM 1, on 20.40 we finally watched the movie. And Yess, that was one great movie!!! it has everything, entertaining, and educating. So many great and funny quotes from this movie..



credit : akangsomadmusic @ YT
source :
garuda di dadaku
+
itemaniz
+
kaniarv
shared : http://mywickedplace.blogspot.com/
next destination...
am going to watch Transformer today...
and TOMORROW IS THE DAY!!!
YAY!!!
AM GOING TO BANGKOK!!!
yippeeeeee.....